TIA-BRITTANY BEALE - You're Bad
Australian singer-songwriter, Tia Beale has launched her brand new single, 'You're Bad'.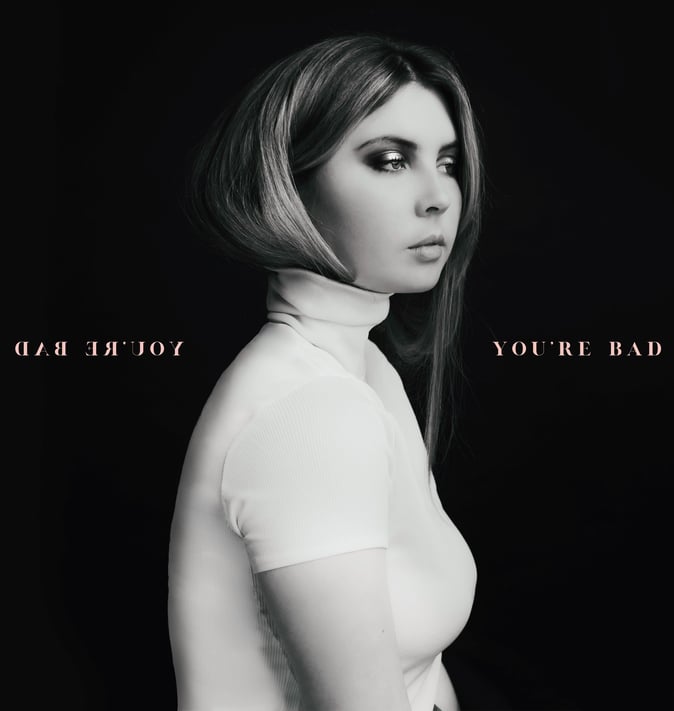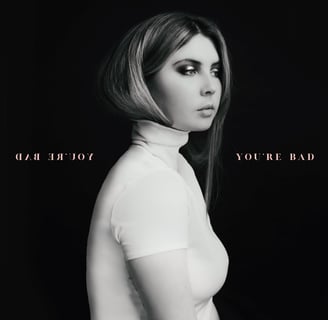 Tia Beale, an Australian singer-songwriter, has lately graced us with her latest hit, 'You're Bad,' and it's the perfect anthem for moving on after a split. Tia Beale's great affinity to music has been a prominent component in her life's narrative since she was a child in the bustling metropolis of Sydney. She lives and breathes music, and her artistic work reflects this unrelenting devotion.
'You're Bad,' Tia Beale's most recent album, has a distinct pop flavor interwoven with elements of funk and groove. Tia found catharsis in releasing her feelings through this song, which was inspired by her personal experiences in previous relationships. "I aimed to create an empowering anthem that captures the emotions after a toxic relationship," she says. It was therapeutic for me to express my feelings on writing during a difficult moment. There comes a time in life when you wonder whether you should have left sooner. Recognizing poison and finding the resolve to shut that chapter requires enormous strength. People come and go in our life, and I've learned that it's sometimes better to let go."
The words of 'You're Bad' are relatable to everyone who has been through a similar love path. Tia's message is simple: life is too precious to waste on negativity. Then she says, "I've heard a thousand lies, and I don't want to waste my time."
'You're Bad' was created in collaboration with acclaimed producer Steve Clisby, well known for his performance on 'The Voice Australia' in 2020. Tia also collaborated on the song's production with Steve's close friend and two-time Grammy winner, Helik Hadar. "Steve is an incredibly talented producer and vocalist, and it was an absolute pleasure to work with him. Helik, who mastered the work, added his magic touch to the project. Reflecting on how it all began and seeing the finished product, the creative process still astounds me. Collaborating with two masters in their fields is a true privilege."
Tia Beale's music is more than just entertaining; it creates a strong bond with her listeners. Her distinct melodies and genuine lyrics have touched many people's hearts, firmly establishing her as a rising star in the business. Tia's influence is felt deeply by her listeners, not simply heard.
Tia Beale is no stranger to the music industry; at the age of 20, she released her debut EP, 'Tia,' in 2019. Her future seems as bright as her music, with plans to record two songs in the United States later this year with famous LA-based music producer John Ho.
Tia Beale's hymn of perseverance, 'You're Bad,' is more than simply a song. It demonstrates the courage required to move on from a poisonous relationship and embrace the possibility of a better tomorrow. Tia's burgeoning career, collaborations, and distinct voice will ensure that her music continues to inspire and encourage. Without a question, she is a musician to keep an eye on in the music industry.
Catch 'You're Bad' on Spotify: