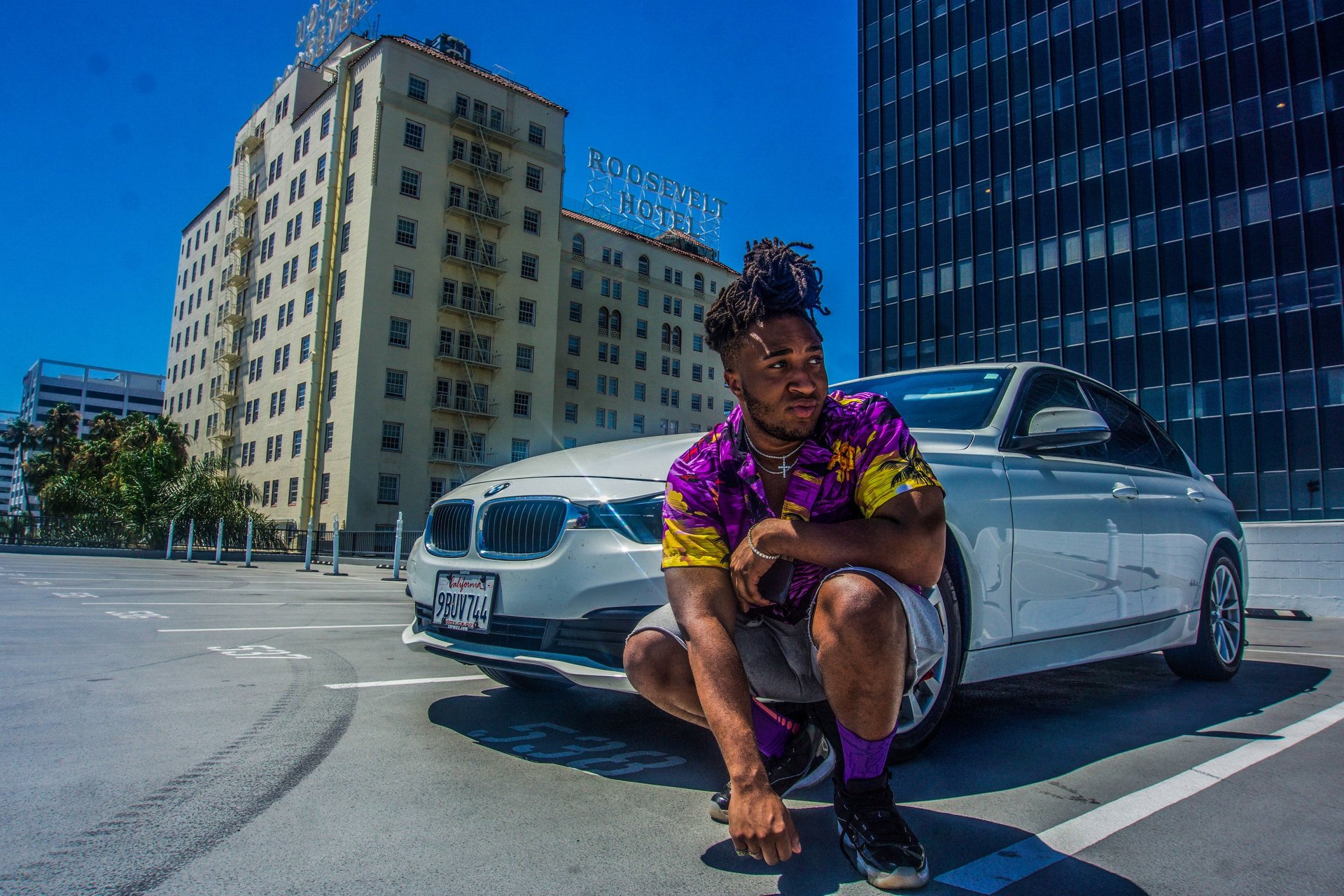 Saquaè - 10000X
Saquaè's musical journey develops as an enthralling story of development, exploration, and innovation. "10000X" is a monument to his tremendous creativity, a musical treasure to be treasured.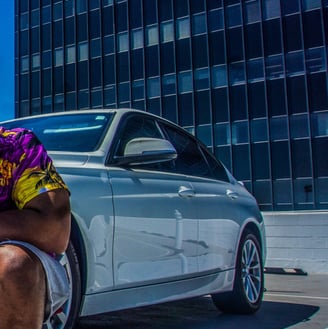 A unique and valuable gift exists in the field of music: the capacity to create a fascinating narrative via sound. Saquaè, a phenomenally skilled musician and producer from New Brunswick, New Jersey, epitomizes this ability in the realm of rap and hip-hop. In this post, we'll take an enthralling voyage inside the world of Saquaè's fascinating single "10000X." We'll explore his personal journey, the significant factors in his life, and the rich emotional tapestry he brilliantly weaves through his music along the way.
Saquaè's artistic journey demonstrates his variety and constant devotion. While he initially aspired to be a professional musician, the magnetic appeal of music, a constant companion in his life, drew him in a different way. His early influences came from the rich tapestry of the '90s, with legends such as Nas, Jay Z, Redman, The Lox, DMX, The Game, and many more laying the groundwork for his artistic foundation.
What distinguishes Saquaè is his unwavering pursuit of the finest of both worlds. His musical journey began with the traditional Boom Bap style, a reference to the golden period of hip-hop in the 1990s. His artistic path, on the other hand, defied categorization. He explored unexplored territory, experimenting with numerous genres and sounds, which was crucial in his quest to become a successful musician.
Saquaè's discography serves as a testament to his growth and boundless creativity:
"From The Shadows" (2017): Saquaè's debut project, exclusively available on SoundCloud, marked the inception of his artistic journey.
"Nyctophilia" (2018): This project, released on all major platforms, introduced a dark and haunting ambiance that left a lasting impression.
"5 AM On The Eastside" (2019): Saquaè's third release has a more upbeat vibe, a contrast from the gloom of his prior work.
"Lost Commitment": Saquaè poured his heart into this work, addressing the concept of lost love and the many intricacies of relationships.
This latest effort offers a glimpse into Saquaè's worldview and personal experiences. It's a multifaceted piece of art that includes collaborations with Sparks Nebraska, 1:0th, gxneldye, and Bellezza. "10000X" is an important hip-hop single that exemplifies Saquaè's creative influences and heritage. It is a clear example of his ability to build a gripping tale through music, luring listeners into his enthralling universe. Saquaè's musical journey develops as an enthralling story of development, exploration, and innovation. With a wide career spanning a range of styles and emotions, he continues to captivate his audience with his excellent storytelling ability. "10000X" is a monument to his tremendous creativity, a musical treasure to be treasured.
Follow Saquaè on socials:
(Interview by P.P.)
Hi Saquaè. Welcome to AFX. What first inspired you to make music?
''Listening to 90s hip hop back in high school inspired me to make music, back then I've always been into writing poems and writing random thoughts down. First I had a passion for producing but then I found my path into making music. I've also been into music my entire life but once I started getting older I've started personally getting into it.''
Is there a particular place where you feel most creative? How and which hip hop scene influenced you?
''Lately I've been getting creative while I'm driving. Not a safe place to be creative but that's where it's been happening for me recently. Honestly, the first thing that influenced me hip hop wise was Puff Daddy & Ma$e been around the world remix music video. The way they dressed, iced out jewelry, wallabies, silk suits, & most importantly the passion they had for the music. The production was also immaculate which had me hooked on so 90s hip hop scene influenced me but I definitely love each era of hip hop.''
Do any of your songs based on personal experiences? If so, can you tell me about one that's particularly special to you?
''I have a lot of songs that have personal experiences but one song that I love that I recently released that's a personal experience is "10000X".''
What does high quality sound mean to you?
''High quality sound to me is basically what it is. A sound that doesn't have any disturbance, you can hear something loud & clear as if it's right in front of you, anything that doesn't sound like it's too far behind, anything that doesn't sound like it's in a container or sounds like nails scratching on a chalkboard. Things that are sonically & carefully processed smoothly.''
How well do you know the music industry and its current trends?
''I just know the music industry from the outside looking in and it doesn't look organic & haven't been. Everything is statistics over talent and it's unfortunately the way it is. I see trends but I don't follow them.''
What has been the best performance of your career so far?
''The best performance is my video 10000X, everything about that song is perfect from the video, production (produced by me) and the lyrics.''
Are you working on any new music or planning anything exciting that we can look forward to?
''I've been working on a lot of new music so expect something from me before the year ends. I haven't been releasing anything yet because I have to have a connection with my production, lyrics, and overall song & how I want it to come about & push forward. I don't like to just put anything out anymore I gotta feel it in my soul for me to show the world!''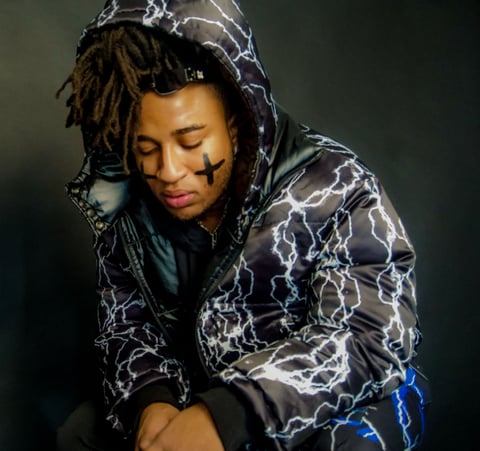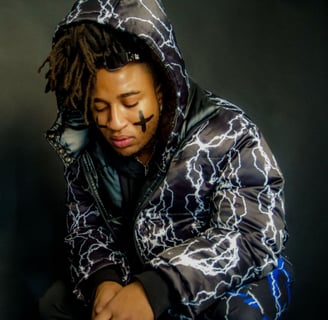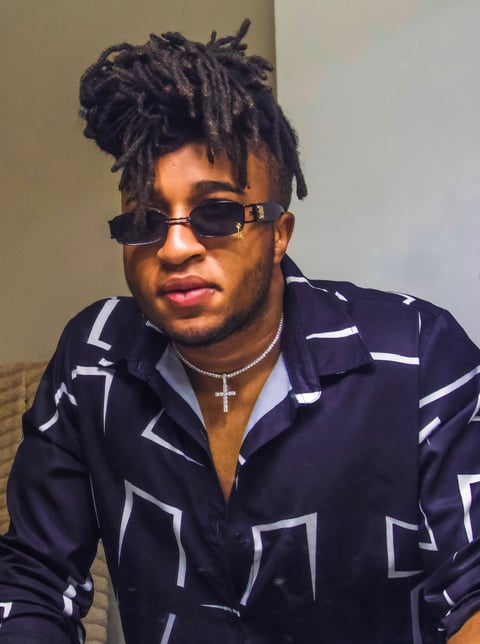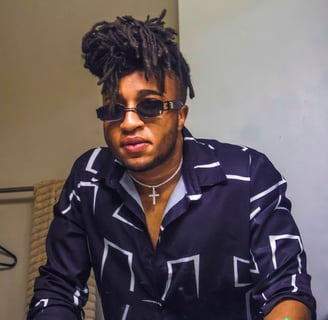 Catch '10000X (Distant Lover) on Spotify: