ROUND UP | July 3
Our discographic suggestions
ROUND UP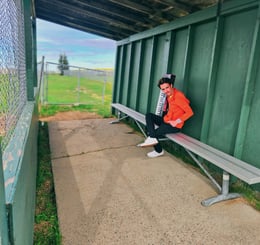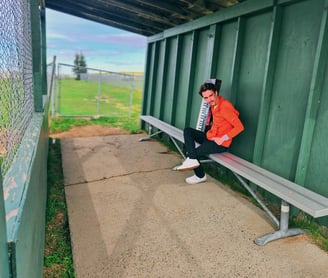 Anchorage-based up-and-coming alternative artist dreamcat just launched his new single on June 16th. The synth-pop tune will be the first of many tracks to be included on his upcoming EP (launch date TBD). The new track "Fresh Air" was produced and written by dreamcat in the middle of the Alaskan winter. The lyrics of "Fresh Air" are supposed to be a beacon of hope and light for warmer weather and better times ahead. The chords and instrumentals give the song a groovy overtone, supported by falsetto vocals and intricate layering of electronic vibrations. dreamcat strives to provide listeners with a positive energy, encouraging them to find joy and love within the simplicity of life. The inspiration for this EP is largely tied to dreamcat's journey with sobriety. After being out of rehab for a couple of months, the artist turned to music as a therapeutic outlet for the soul.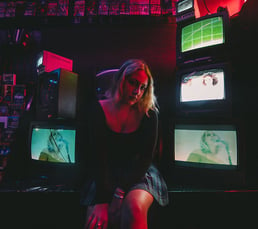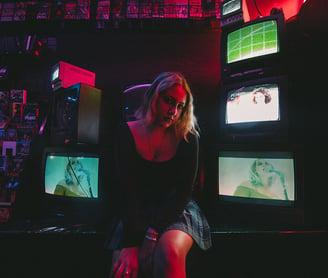 JETT JENKINS
- Bite The Bullet
Jett Jenkins is a Brooklyn-based indie pop artist who layers dreamy, colorful production behind heavy lyricism. With stylings residing somewhere between Billie Eilish and Blondie, this poignant singer-songwriter leaned into her passions after having an inspirational experience at a Clairo concert. Years of playing the guitar and performing in musical theater prepared this emerging artist to dive into her music career; her debut E.P. is described as relatable, emotional, and delivering "lyrics beyond her years." Alongside her debut in music, Jenkins is preparing to make the transition into young adulthood as she anticipates the move from home to college. This promising powerhouse makes a show-stopping introduction in her first single, "City in Anger," in which she captivates listeners with passionate vocals, invigorating instrumentation, and lyrics steeped in melancholy. Jett Jenkins, with her spellbinding charisma, is on track to finding a home on the playlist of indie-pop lovers for years to come. "Bite the Bullet" is now available on all streaming platforms!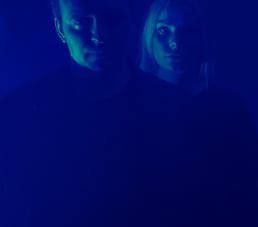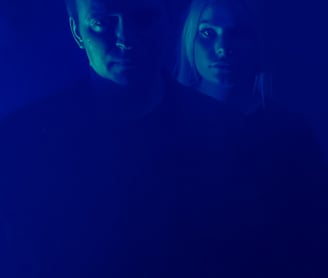 Empty Machines is a two-piece band hailing from Glasgow, Scotland, that originated as a solo instrumental project by Thomas Crawford in his home studio. After enlisting Jodie Helena as their vocalist, they established themselves as Empty Machines. With a DIY approach to their creative process, the band writes, records, and mixes all their music in their home studio, granting them complete control over their sound. Empty Machines' music, blends elements of alternative, electronic, and ambient genres, producing a cinematic and immersive wall of sound. The band's debut single, Luna, was released on June 30, offering a glimpse into their unique sound and giving an insight, into what's to become of this duo.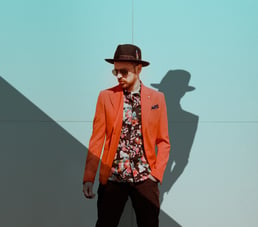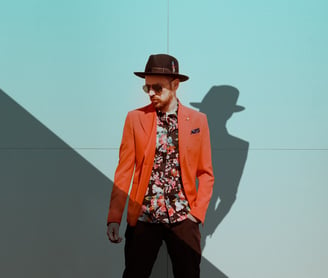 The emotionally powerful track deals with the seductive power of drugs and the desperate struggle against destructive addiction. Inspired by personal experiences, "XTC" tells the story of a drug addict who escapes into a world where the drug becomes a lover who seduces him. But he soon realizes that this love-hate relationship will be his downfall and tries desperately to escape.
With "XTC," Wagner the Band achieves a groovy, soulful blend of funk, rock, and pop. Influences from Lenny Kravitz, the Chili Peppers, as well as Prince and David Bowie are audible and provide a special musical note. The song touches on an emotional level with its strong lyrics and the multifaceted voice of Rainer Wagner. "XTC" is the first taste of the band's second studio album, which will be released later this year.