FOCUS: "YOUR OWN WORDS"- Interview to SONGS FOR SABOTAGE
Hey there! Lina & Richey from SFS here. We've just released 'Pills', the first single and music video from our second album which will be called Clean Trauma (coming out this fall).
INTERVIEW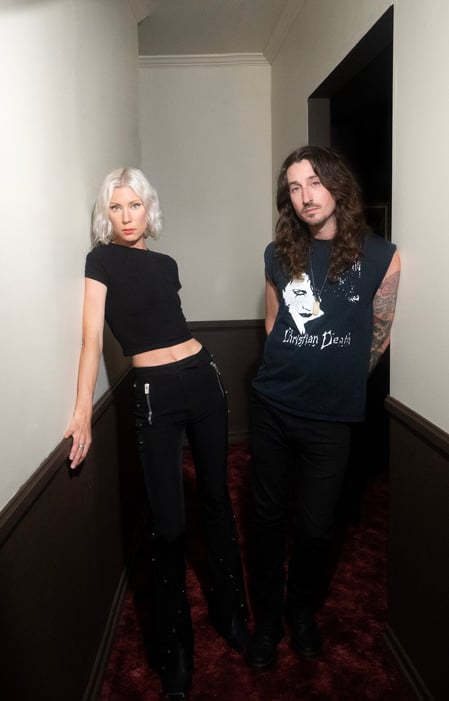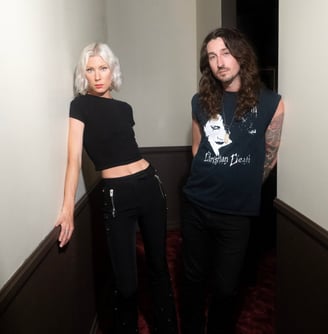 Hi SONGS FOR SABOTAGE/ Lina & Richey. What are a few words that would best describe your musical world and your collaboration?
R - New York, Nostalgia, Dreamscape

L - Nineties, Melancholic, Minimal
What first inspired you to make music?
R - Punk rock/skate culture of the late 90's and early 2000's

L - Rockstars on MTV…90's kid! They made me want to be in a band.
How do you come up with ideas for new songs?
R - Usually by making a loop/beat and improvising a top line or jamming on guitar. L - It's not so much coming up with ideas, I tend to have moments where I feel the need to write about something personal or release emotion by playing guitar.
How do you balance creative expression with commercial appeal?
R - I don't think we're too particularly concerned with 'commercial appeal' though we do stay fairly aware of musical/pop culture trends. Ultimately our art is just an extension of ourselves and whatever influences we've collected over time... we're not trying to spin it one way or the other.
L - I think they go hand in hand, but only when you're in editing/refining mode. Otherwise it's purely creative in essence.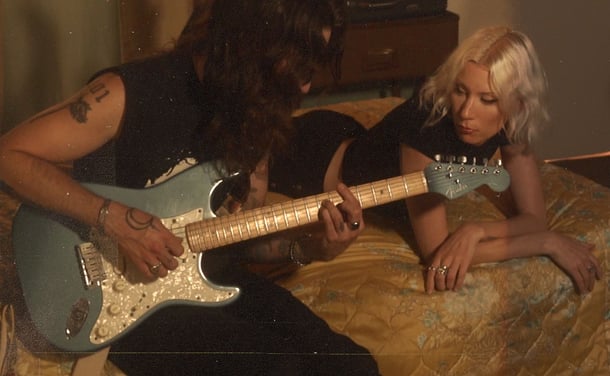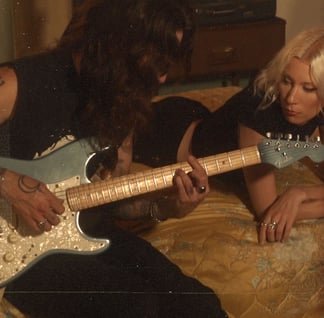 What's been your favourite moment or achievement as an artist so far?
R - Being totally DIY - we write, record, produce and release all of our own music. We concept, shoot, and edit all of our own visual content. We don't have a record label and we're not tapping social media asking for donations or handouts.
L - When I first moved to NYC from Sweden, I would go out and see local bands play at venues around the city. I thought, "I really want to be a part of this scene," and shortly thereafter I was playing gigs with the bands I'd been watching. So that was really cool to make happen for myself.
If you could collaborate with any artist in the world, who would you choose?
R - Johnny Marr, Butch Vig, or Damon Albarn

L - Caroline Polachek, Kevin Parker, Denniz PoP (RIP)
Where do you see your career in five years as a singer-songwriter?
R - At war with the matrix.

L - Fully automated.
On Rotation: Songs For Sabotage