FOCUS "YOUR OWN WORDS" Interview to LUCY CRISP
PREMIERE: Lucy Crisp bursts into life with 'Locked Down', a track packed with pick-me-up pop optimism, colourful harmonies and technicolour synths. 'LOCKED DOWN' is out on 6th October prior to her release of the debut EP '65 Roses'.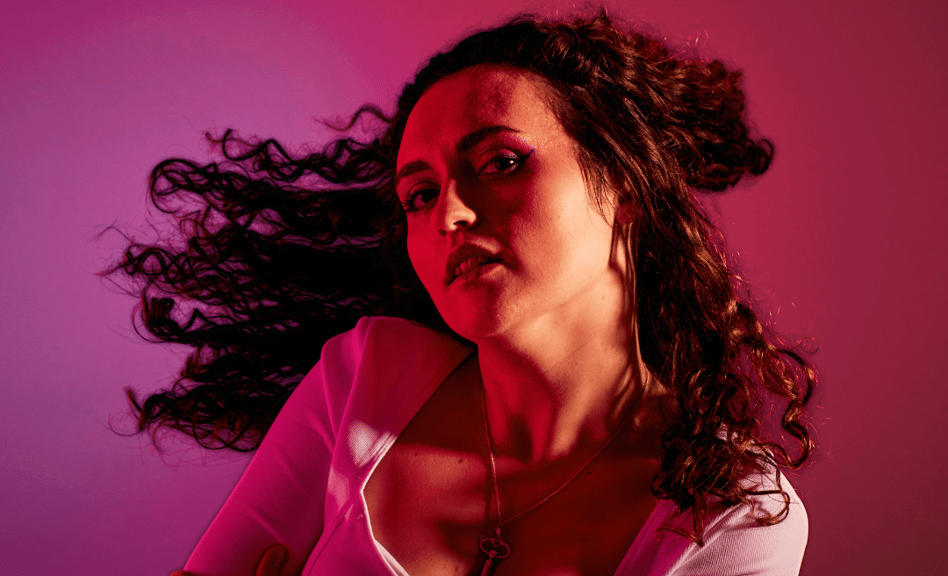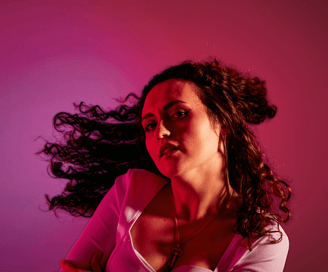 'LOCKED DOWN' is out today 6th October prior to her release of the debut EP '65 Roses'.
Hi Lucy, welcome to AFX.
What are a few words that would best describe you and your musical world?
I'm probably the worst at describing myself but if people were to make assumptions, I think they'd say I'm quite bubbly and honest. They'd probably also say that music has always been my escapism from everything that's happening in the real world. My musical world is like the modern version of the 80's - synthesisers everywhere. It's also quite upbeat or very sad, there's never an inbetween.
What would you say is your greatest strength as a singer/musician?
I think, as a pop artist, being open about my disability and writing songs about it. You don't have a lot of artists expressing those kind of stories in songs these days and it's always a good feeling when people come up to me and say 'it's such a beautiful song and I wish we heard more songs like this'.
Your get inspired by Dua Lipa and Mika. If you could collaborate with a big star in the world, who would you choose and why?
I'd love to collaborate with Harry Styles, I feel we could write a sad life event song and have the same effect as 'Matilda'. Writing an 80's vibe song with Jack Antonoff or Rob Milton would be a close second.
What's been your favourite moment or achievement as an artist so far?
I think the next few weeks are quite exciting for me with releasing the EP. I've always wanted my first EP to be personal and for people to get to know me as an artist and on a personal level. I'm also performing at a few festivals this month and Hockley Hustle has always been a goal for me since starting my career a couple of years ago. I can't wait to perform my whole EP at the festival, it's going to be so much fun!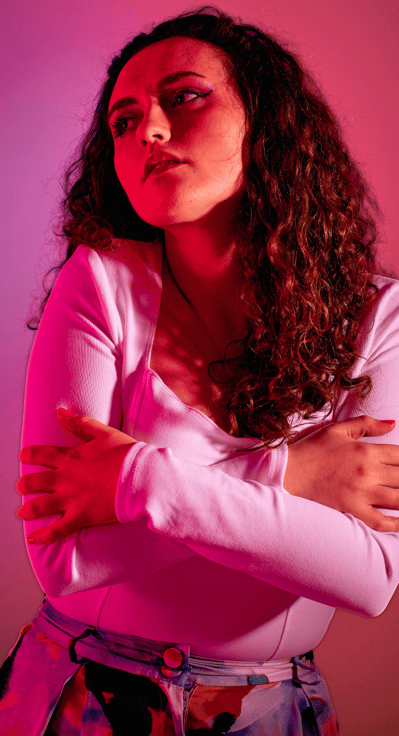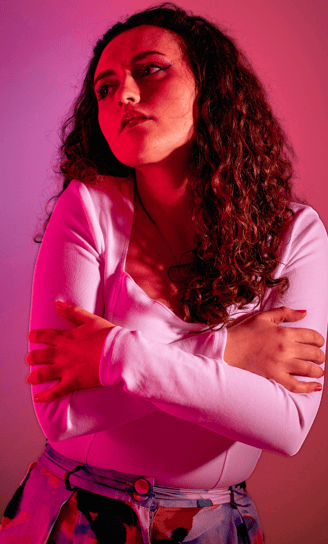 Do any of your songs based on personal experiences? If so, can you tell me about one that's particularly special to you?
All my songs are based on personal experiences, my newest single 'Locked Down' is about how I felt during lockdown and how desperate I was to escape everything that was happening. But there's probably sadder songs than this one on the EP, 'I Miss You' being one of them. That song is about losing someone you loved and I think I relate to it a lot because of the people I've lost in my life. But with any of my songs, I want my fans to feel comfortably vulnerable and be able to express how the feel no matter how hard it is.
Are you planning anything exciting that we can look forward to?
I have my debut EP '65 Roses' coming out on 3rd November which is very exciting as it has been YEARS in the making! I've always wanted to call it '65 Roses' because it's a saying I used as a child to help me pronounce the disease and the EP in itself is a way for people to get to know about my life with Cystic Fibrosis and how I feel on a day to day basis. I've been working on the project since I released 'Feet' during COVID-19 lockdown so to be able to release it to the world will be a very special moment for me. I do have to thank Youth Music and my friends for helping me to make all of this happen.
If you had one message to give to your fans, what would it be?
Thank you for supporting me these past 3 years with my music! It's not been an easy ride with all the obstacles in the way but I hope this is an EP that you can personally resonate to and cry to whenever you feel like doing so. This is only the start of the beginning and I can't wait to see what the future holds.
On Rotation on AFX from 9th October: Lucy Crisp's new single 'Locked Down'