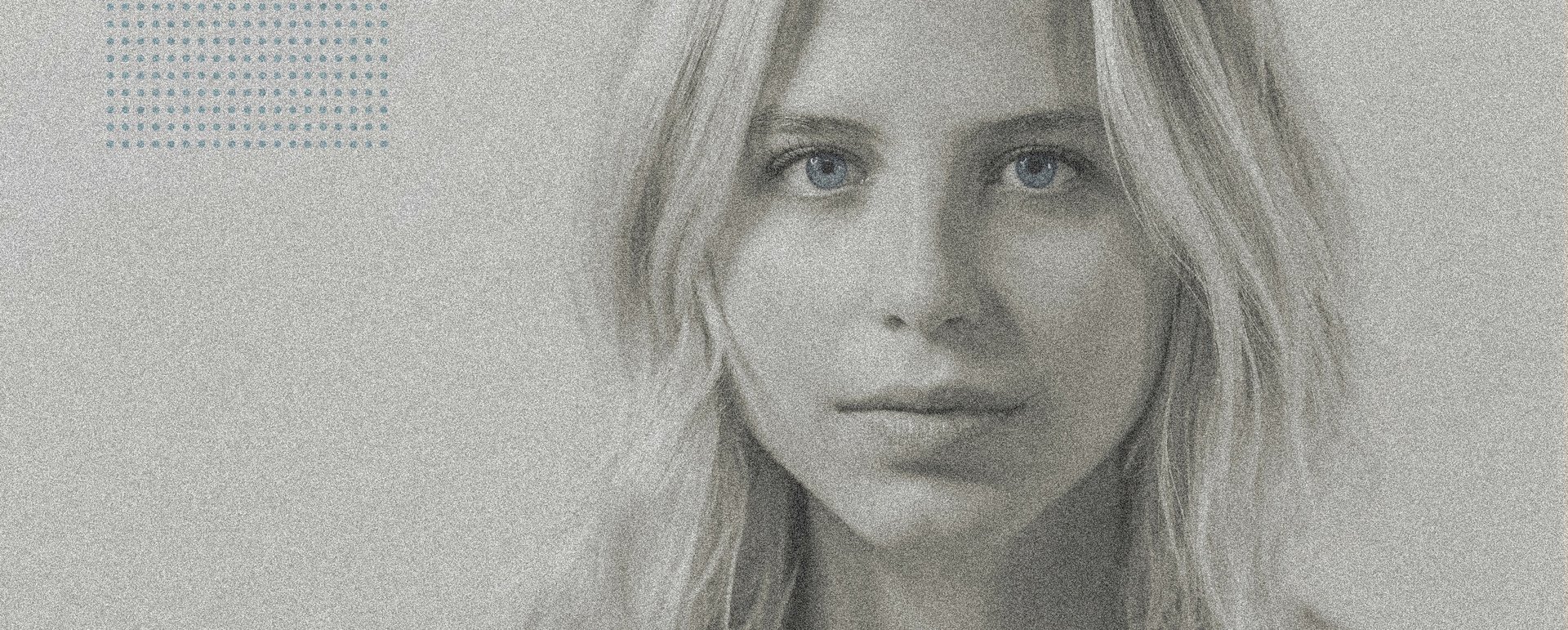 FOCUS "YOUR OWN WORDS" Interview to GRACE ANNABELLA ANDERSON
The Grace Annabella Anderson EP features four tracks that explore significant emotional, dynamic, and stylistic range.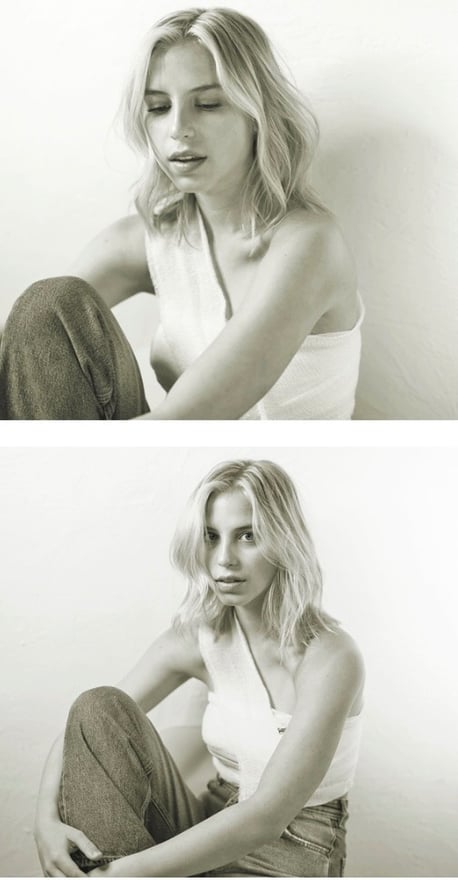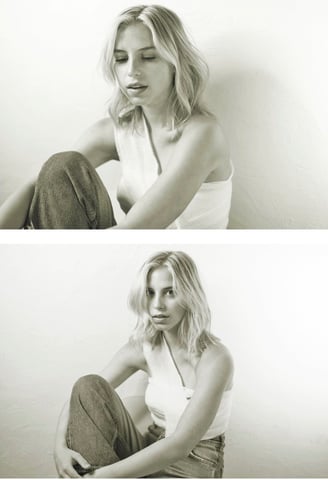 Hi Grace Annabella, welcome to AFX. What first inspired you to make music?
Thank you so much for having me! I feel that music has been in my DNA from a very early age. I started taking piano lessons when I was three, and chose to stick with it for fifteen years. I attribute so much of my affinity for music and knowledge in the field to that upbringing in classical music. Ever since I could talk, I was singing— improvising melodies, dragging family members into the living room to put on a concert for them, turning a bad day into a melodramatic lamenting ballad in my bedroom. As I got older, I developed a deep appreciation for songwriting the more I was exposed to a variety of artists. I have to credit my mom with raising me with a plethora of influential music to consume— Joan Baez, Sufjan Stevens, The National, Eddie Vedder, Saint Vincent, The Decemberists, Brandi Carlile, Joni Mitchell, to name only a few— her music taste is impeccable and I feel lucky to have been exposed to those artists in developmental years. Growing up constantly immersed in music, it was such a natural progression to begin writing my own songs in earnest. When I started playing guitar in 2015, my original songs began to pile up— even more so when I began my first year in college at New York University and squeezed in the recording of my debut EP, NYNETEEN during the first winter break.
How do you stay motivated and inspired to create new music?
I find it impossible to run out of inspiration in my current environment. The impetus for a lot of my music tends to be personal experience or emotion, so when I'm not struck by anything in my own life to write about, I love to look around for inspiration— and there's no shortage of it in New York City. I'm also creatively fueled by my academic environment studying Drama at NYU. I'm equally as passionate about bringing stories to life onstage just as in music, and find that both of those endeavors can nourish each other. When I'm working on a role, I'm aiming to uncover as much as I can about who that character is, and how I can manifest their experience. Often, this work inspires me to write music and in turn, the music strengthens my connection to the role.
GRACE ANNABELLA ANDERSON 'Bandages' EP
How well do you know the music industry and its current trends?
I'm learning more and more all the time! There's so much music out in the world currently, and I'm new to navigating this fast-growing industry.
What is your preferred method of writing and producing music, alone or in a team?
I have always written music alone. I usually even have to turn off part of my own mind while writing in the effort to be completely uninhibited putting my emotions to music. I find my own songwriting to be the most evocative when I get out of my own way and make space for vulnerability— when I can get into this space, music and lyrics tend to come to me simultaneously. For me, it has always been a very private practice. That being said, I think it would be a wonderful learning experience to engage in collaborative writing, and I would be open to that in the future.
You are currently studying Drama. Do you have any interesting stories from being as a songwriter - actress that you can share with us?
As I mentioned, I experience so much overlap with my work and creative processes as a songwriter and as an actor. For example, the title song of my latest EP, "Bandages," was inspired by the roles of Dot in Sunday in the Park with George and Francesca in The Bridges of Madison County. I was working on both roles simultaneously at the time, and both women dealt with life-altering decisions that forced them to consider who their heart was with. There are moments in "Bandages" capturing the guilt, helplessness, awakening, the desire to be fully seen, and myriad mixed emotions that the characters grapple with in their stories— all written through the lens of my personal understanding of how those emotions manifest and my take on those roles.
What's been your favourite moment or achievement as an artist so far?
As a musical theatre performer, there have been several roles that I've felt tremendously honored to bring to the stage— it's hard to choose a favorite performance moment from them as each new show is such a unique experience. But a truly formative moment was the release of my first EP, NYNETEEN. Sharing my music with the world for the first time and witnessing the responses and reactions as people were generous enough to listen to it was a feeling I'll never forget— one that encouraged me to continue putting out my own work. I always endeavor to evolve with each project, so the experience of producing Bandages in Nashville in-studio with a live band was even more special to me, but I think the first EP will always be a standout moment.
Where do you see your career in five years as a singer-songwriter?
I'm sure I'll be continuing to learn and grow in my work as both a musician and actor. I see myself remaining in the fold of one of my favorite muses, New York City, and broadening my body of released music while staying an active stage performer. And I'm hopeful about a tour in my future as I continue to build my oeuvre!